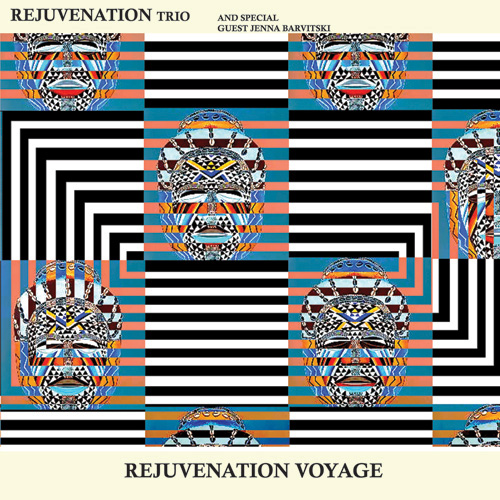 Special Value
Deciduous / Midwestern Edition Vol. 1 and The Rejuvenation Trio, Rejuvenation Voyage for an additional $2.00 off
Buy Together Today: $20
The debut recording of the Rejuvenation Trio featuring Hasan Abdur-Razzaq and Ryan Jewell out of Columbus, Ohio.
Saxophonist/cellist, Hasan Abdur-Razzaq, is a prolific musician and painter who is a descendant of the Cleveland free jazz scene that brought in the Ayler brothers and Abdul Wadud.
Drummer Ryan Jewell is also heavily involved in the new music improvisation community thoughout the Mid-west and beyond performing with such artists as Greg Kelley, Bhob Rainey, Jack Wright, Jandek, and Nate Wooley to name a few.
The trio rounds out with bassist Tom Abbs having played with both first and second generation free jazz musicians on the New York scene.

Hasan Abdur-Razzaq
- alto saxophone, saxello, tarogato, bamboo flutes, cello, tongue drum, bells
Ryan Jewell
- drums, vocals, special effects
Tom Abbs - bass, cello, effects
special guest:
Jenna Barvitski - violin
 

Buy at Bandcamp
Buy at iTunes Music Store
Buy at Amazon MP3


"The aim of music should always be to transport the listener off into their own magical journey where a full spectrum of emotions is waiting to be triggered and further explored. Rejuvenation Voyage is that sort of springboard to enlightened, audiophile bliss."
- Ryan Sparks, Sea of Tranquility

"Rejuvenation Voyage is a spirited energy-jazz session in a sax/bass/drums format. I didn't know Abdur-Razzaq's background when I sat through my first listen, and his sound really did conjure up visions of those mid-60s days, when free jazz had been around but was developing a rawness, a bite, that was a product both of the political times and of the musicians trying to reach beyond their bebop and modal histories."
- Memory Select

"...energy and satisfying interaction of reeds, percussion, strings and special effects from found objects."
- Cousin Mary, KFJC 89.1FM